Training Session with West Gippsland Hospital Emergency Department
19th Oct 2020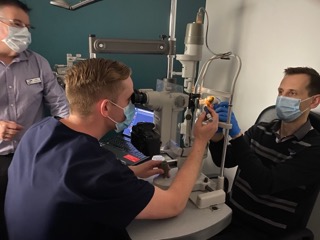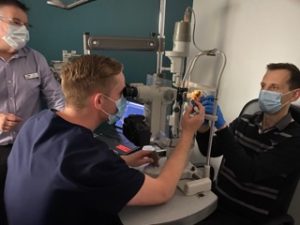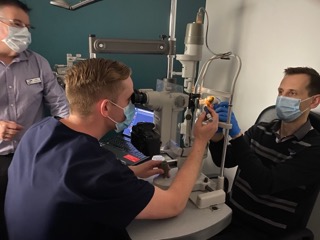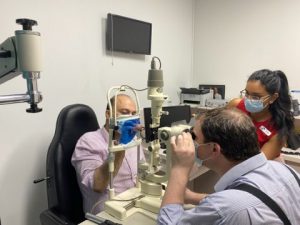 Last week L&F Eyecare had eight doctors from the West Gippsland Hospital Emergency department come into our clinic for a training session.
Our experienced optometrists, Adam, Lanka, Markus and Ken were able to provide expert tuition in the use of the slit-lamp and corneal foreign body removal.
A slit lamp is a microscope with a bright light used during an eye exam, it allows us to take a closer look at the different structures at the front of and inside the eye. It's a key tool in determining the health of your eyes and detecting eye disease!
It was a pleasure to assist in this role and congratulations to all for mastering this important skill!
We would like to say a big "thank-you" to Radfords for providing cow eyeballs as well!