Latest Technology for Quality Eyecare
At L& F Eyecare we have invested in the latest technology to help detect and monitor a wide range of eye conditions, enabling us to gain a complete understanding of your eye health.
Making eye pressure measurement easy
Measuring the pressure inside your eye is very important when evaluating your eye health. We use it to check for glaucoma, an eye disease which can cause blindness. ICare is a new piece of equipment which allows us to measure your eye pressure without using numbing eye drops or air.
Amazing digital retinal photography
At all our practices, we use the Nidek Retina Duo Retinal Camera & OCT scanner, a state of the art piece of equipment, which allows us to easily scan and capture images of your retina. These high quality digital photographs enable us to detect any changes that could affect the long-term health of your eyes.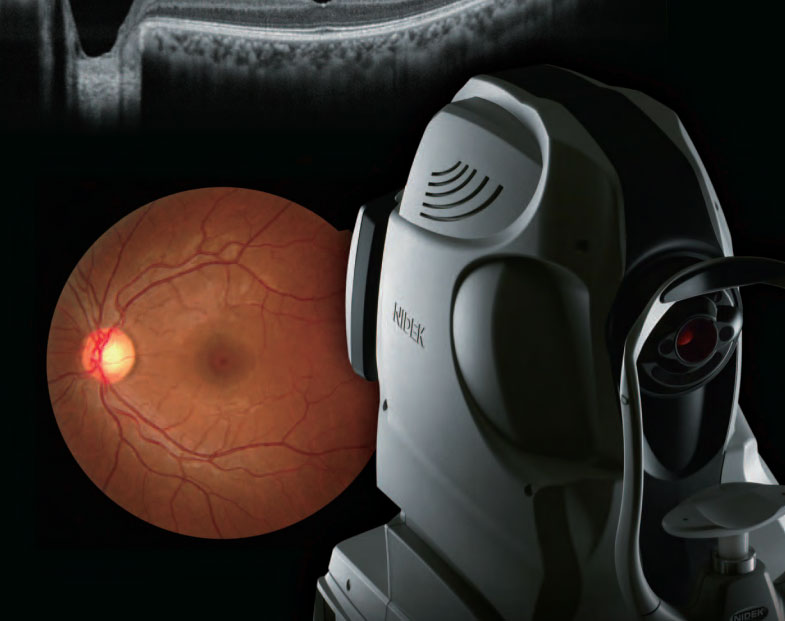 Correctly assessing glaucoma
The visual field test allows us to measure your scope of vision, your central and peripheral vision, or "side vision". This test allows us to detect and monitor glaucoma. At our Warragul Practice we offer you the latest upgrade and the fastest test speed available.
Testing your vision for driving for VicRoads
Even a small loss of vision, can affect your driving ability. There is a long list of eye diseases and conditions which can affect your field of vision, among them glaucoma. Patients suffering from these conditions, need to have their vision tested to assess their fitness to drive.  The present guidelines state a preference for Esterman binocular testing, which we offer at our Warragul & Drouin Practices.
State of the art diagnosis of Keratoconus
Keratoconus is a condition whereby the cornea, which is normally round, bulges into a cone like shape. This affects the way light enters the eye and causes distorted vision. We use state of the art, non-invasive exploratory technique, corneal topography to diagnosis Keratoconus and at our Drouin Practice we specialise in the fitting of complex contact lenses, specially designed to correct mild-to-moderate Keratoconus.
Measuring corneal thickness
An ultrasound pachymetry test is a simple test to measure the thickness of your cornea. With this measurement, we can better understand your eye pressure reading, and better understand your risk of developing glaucoma.
Colour vision testing
Colour vision deficiencies (often incorrectly called "colour blindness") are fairly common, affecting around 8% of all males, and around 0.4% of females. At Warragul, we use the Medmont C100 colour vision test. This is used to distinguish between red and green colour vision defects. This does not mean that a person sees in black and white, rather that they have a reduced sensitivity to either reds or greens. The C100 test indicates whether it's shades of reds or shades of greens which are the difficulty.