Our Optometrists
We have a team of Optometrists working across of our 3 Practices, Moe, Drouin and Warragul. We also have a friendly, experienced team of Practice Managers and Assistants at each of the Practices.
John Farmer OAM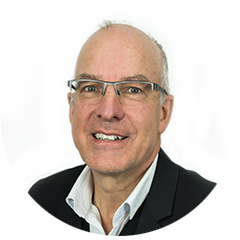 THERAPEUTIC OPTOMETRIST, BScOptom, MOptom (Research), Cert Ocular Therapeutics New York, FACO, MCLSA
I have always been passionate about improving eye health and giving back to our society and especially to those less fortunate. As well as working in private practice I have enjoyed teaching as a clinical instructor at University of Melbourne, and helping to develop new optometric instrumentation to improve eye health in the community. My most privileged and rewarding experience has been the numerous visits to PNG over a 35 years period to provide and teach others to deliver eye care. I still regularly visit PNG to educate and train others as well and work on national committees to improve eye care.
Markus Ochsenbein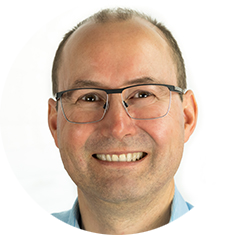 THERAPEUTIC OPTOMETRIST, BOptom Melb, Cert Oc Ther, PostGrad BEH Optom, FACO
I have been in the optometry field for 29 years. I developed a curiosity in low vision rehabilitation early on, and this led me to my passion for Children's Vision and Behavioural Optometry. I enjoy being able to utilise my optometric skills to provide individuals with vision solutions customised for them. It is truly rewarding to be able to enhance someone's quality of life, especially the younger ones.
Ken Thomas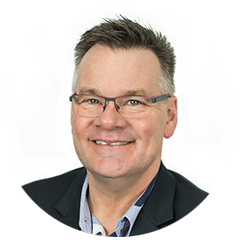 THERAPEUTIC OPTOMETRIST, BScOptom FACO
My interest in health sciences and helping people led me to my career in optometry. Being able to enhance and protect our most precious sense of sight has been truly rewarding. I enjoy meeting our locals, understanding their visual needs and educating them on ocular conditions. I've been in the industry for 34 years and can honestly say it has been a privilege. In my spare time, I sail, play volleyball, ski cross-country and over indulge in coffee.
Cath Kubale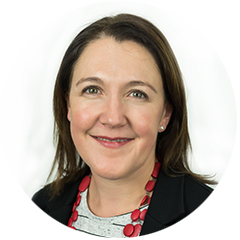 OPTOMETRIST, BOptom, PGradCert (OcTher)
I chose to become an optometrist because of my desire to work with people and my love and appreciation for the health services industry. I've been a practicing optometrist for just over 20 years and I've been especially lucky to have a fabulous employer that allows me to balance my career and my family time. In my spare time, my family and house renovations keep me busy; but we also love to travel as often as we can.
Adam Selent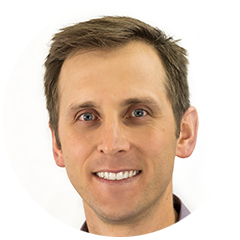 OPTOMETRIST, BOptom Melb, PGradCert (OcTher)
I wanted to take an allied health course at university and optometry was the most appealing. I've been a practicing optometrist for 12 years and it has been a truly rewarding experience to help enhance people's vision and overall quality of life. In my spare time, I enjoy spending time with my wife and 3 kids and am actively involved in our local church. I also frequent the gym or spend time outdoors riding my mountain bike or dirt bike.
Judy Taylor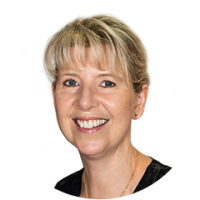 OPTOMETRIST, BOptom, PGradCert (OcTher)
I wanted to be an optometrist as I loved Maths, Physics and problem solving at school. I also enjoyed meeting new people and helping people wherever I could, and optometry was a great combination of all of my interests. I've been a practicing optometrist for over 30 years and it has been one of my most rewarding achievements. I've been with L&F Eyecare for nearly 20 years! In my spare time, I enjoy sailing, cycling, gym and ballroom dancing.
Helen Medley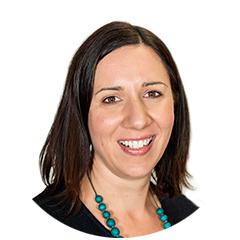 OPTOMETRIST, BOptom
I started at L&F Eyecare 15 years ago, and love the variety that country practice brings. I have  experienced working in city settings, having relocated to Melbourne some 7 years ago.
I enjoy having  a patient centred approach and the challenge of addressing a broad range of cases. I am passionate about improving and optimising the visual and eye health outcomes of my patients.
When not practicing optometry I am  a busy mum to Xavier & Renee. I enjoy keeping fit, running a weekly Mainly Music session at our local church and baking. 
Lanka Wickramaarachchi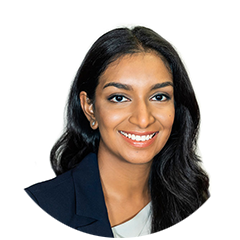 OPTOMETRIST, BSc OD Melb⁠⁠
Optometry is a joy because it combines my interest in health sciences and passion for helping people. I love getting to know patients and the interesting eye conditions that come in with them. It is a privilege to help provide patient-centred care and find solutions to best suit their needs. In my spare time I enjoy time with family and friends, watching movies, being a foodie and travelling overseas.