Eye care Training Programs in Papua New Guinea (PNG)
Dr John Farmer's recognition of the dire lack of optometric services for the people in PNG led to the initiation and coordination of an eye care training program that has developed a life changing eye care system in the developing country, providing optometric training and development.
He has worked for many organisations in PNG including living there for almost two years as Fred Hollows Foundation PNG Education Manager and Head of the Department of Eye Care at Diving word University.
John helped establish an optical workshop in Port Moresby Hospital and is on the board of PNG Eye Care, a National NGO working to make glasses accessible and affordable throughout PNG. He co-wrote the National Eye Plan and is also a member of PNG National Prevention of Blindness committee.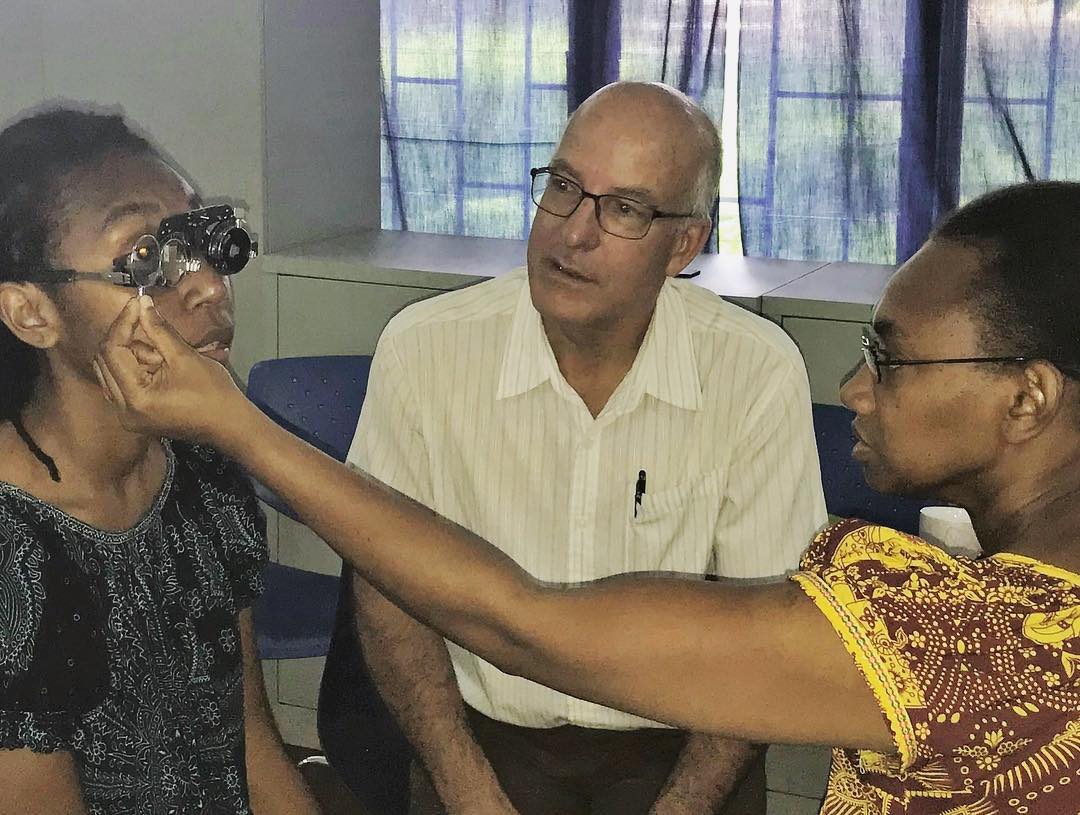 Currently, John visits PNG twice a year for short teaching trips and consults for the University of Papua New Guinea to provide teaching to Ophthalmology trainees.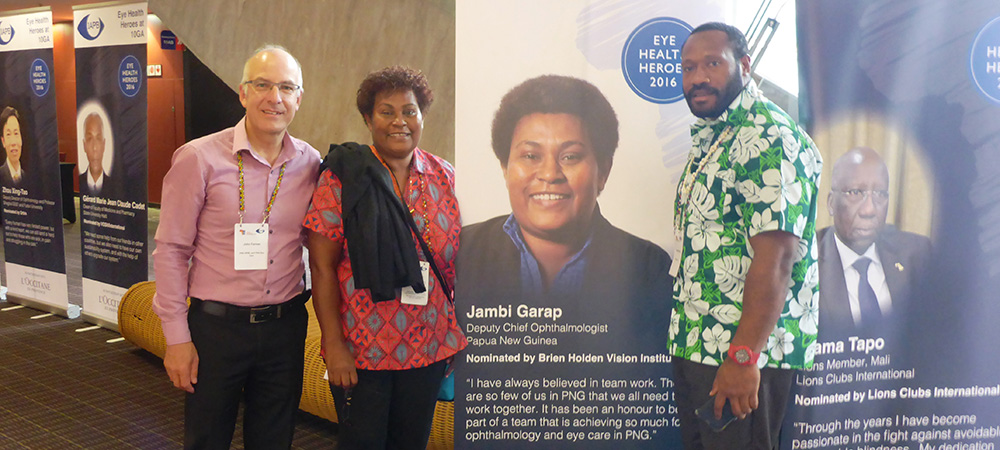 I have always been passionate about improving eye health and giving back to our society and especially to those less fortunate.
- John Farmer
Teaching a diverse range of students about Vision
Ken Thomas graduated from the University of Melbourne in 1985. Within a few years he was teaching graduate students at the Victorian College of Optometry.
Ten years later, in 1995, he was invited to teach Optometry to the undergraduate students of Monash Medicine. He now regularly teaches 3rd and 4th year students about vision and the eye during their course with Monash Rural Health.  He also teaches GP fellowship trainees in Gippsland.
Ken continues to give a webinar each year to the students studying the Post Graduate Certificate of Therapeutics for the Australian College of Optometry, and is committed to helping students in our community.