L&F Eyecare proudly sponsor the Geoff Watt Memorial Fun Run
17th Mar 2021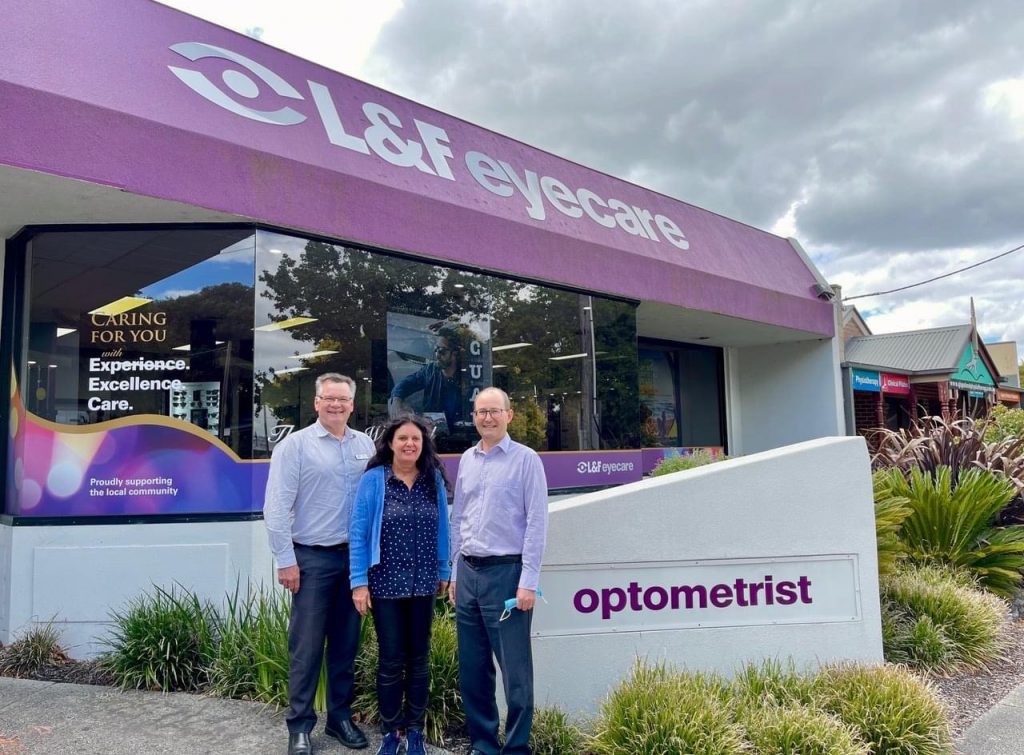 L&F Eyecare are longtime sponsors of the Geoff Watt Memorial Fun Run and we think the organisers did a fabulous job of adapting the event for this year!
Gippsland's longest running Fun Run event, which is held in memory of Geoff Watt – who was a marathon/ultra marathon runner & adventurer. This year due to Restrictions with Community events they had to do this years Run Virtually.
We loved seeing the competitors pics and that they were still able to connect through social media whist the COVID-19 restrictions prevented a more traditional running of the event.
Thanks to all the competitors for participating and supporting this great initiative!
Pictured in the photo are Ken Thomas,and Markus Ochsenbein. Pictured with Geoff Watt's famous gold-medallist daughter, Kathy. L&F have a history with the Watt family, with Geoff Watt having the practice that became L&F Eyecare from 1962 to 1969!